Dexster v4.8 WiN

P2P | 31.05.2020 | 13 MB

Those of you who enjoy mixing music and enhancing audio files know that there are a lot of editing solutions out there that can help you in this regard. Dexster is one of the ones which offer users a complete solution for improving audio quality and creating music.

Audio Editing
– Edit audio files visually (Open, Save, Cut, Copy, Delete Select, Delete Silence, Paste, Paste From File, Mix, Mix From File)
– Support multiple files editing at the same time
-Insert and change described information about marker / audio file
– Keyboard Shortcut Commands

Apply Audio Effects
– Apply audio effects; Amplify, Compressor, Delay, Envelope, Equalizer, Expander, Fade, Flanger, noise, silence, Invert, Normalize, Phaser, Reverb, Reverse, Silence, Tempo, Trim, Vibrato,  -Chorus, Pitch Shift, Distortion.
-Apply Virtual Studio Technology (VST) effects
-Preview effects before apply

Apply Audio Filters and Audio Restoration
– Apply audio filters to the selected part of an audio file; Band Pass Filter, FFT Filter, High Pass Filter, High Shelf Filter, Low Pass Filter, Low Shelf Filter, Notch Filter, Peak EQ Filter, FIR Filter
Vocals, Noise, Clicks, Pops, Reduction

Audio Mixing
– Mix one audio file / content with another
– Mix Stereo Channels

Audio Recording
– Record an audio file from magesy download a microphone or from magesy download other input devices
-Recording Timer to control the recording duration

Audio CD Burning
– Audio CD Burning (Blue ray drives supported)

Audio Extraction
– Extract Audio from magesy download Video or Audio CD

Audio Merging and Splitting
– Merge and split audio files

Audio Format Conversion
– Convert an audio file from magesy download one format to another. Batch audio conversion is also supported.
-Set Audio Formats Frequency, magesypro audio channels and bitrate

Audio Player
– Play an audio file or any part of it

INFO/DEMO/BUY: https://mage.si/8Bde
Dexster v4.8 WiN
http://beelink.in/20988/Dexster-v4.8-WiN.html

10313

Views





Category(s):Tags:
Submit a Comment or Report Broken Links:


The web does not work well with Adblock or Ublock Please disable your ad blocker for MaGeSY®.

🤘🎼🎵♬🎹🎻📯🎷🎺📻🎧😘



Thanks!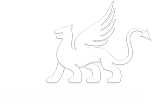 MaGeSY®
ಮ್ಯಾಜೆಸ್ಯ್