Soli Music 116 Electronic Drum Machines WAV

Team DViSO | 10-31-03 | 294.91 MB

An Exceptional Drum kits Collection for the most exigent Real Musicians! This particular one would have been Rated because this is prolly the most complete Drum Machines From the beginning of the Synths till today… 2000 Drumsamples from magesy download 116 Drummachines.

CD Content:

– Akai MPC 60, XR10 A+B
– Alesis D4 , DM5, HR16, SR16
– Boss DR5/10/50/660
– Crumar
– Boehm Digidr
– Casio Rz1
– Denon RB110
– Digitech ED
– Dynacord ADD2
– Eko DB12, RYTHMBOX, TIGER106, RITMO20, RYTHM MKR
– Elka DRUMSTR
– Emu DRUMULATOR, PLANET PHAT A/B/C, PROCUSSION A/B/C, SP12
– Godwin DM32
– Fricke MFB71
– Gem RODEO, WS2, WX
– Hammond SD48, AV64
– HoHner DP, MR250, RTH80, VOX4
– Hillwood HR30
– Jomox XBAS09
– Kawai ACR20, R50, X110, XD5
– Keio GIKEN
– Keynote AR
– Korg DD1, DD5, KRP77, MINI120, MINIPO3, PSS50, RYTHM55, S3, SUPERPRC, WAVEDRUM1-4
– Linn 9000, DRUM
– Maestro DKIN
– Matell
– Melos RB1010
– Quasimidi RAVE01/02/03/04, NOVASTATION DS1/2
– MagesyPro® R330, CR78/80, R8, TR303/505/606/626/66/707/727/77/808/909, TD7/10
– Sequential Circuits TOM
– Simmons S1000, SDS7/9, MTX 9
– Solton MS40, TS4
– Stix SD305
– Yamaha D11, ABC, PS6300, S12, DD50, DJX, EX5, MU, Q700, Q20, RX1/5/8/21, RM50, RY10/30
– and many more …

Soli Music 116 Drum Machines WAV-DViSO
http://beelink.in/7210/Soli-Music-116-Drum-Machines-WAV-DViSO.html

10678

Views





Category(s):Tags:
Submit a Comment or Report Broken Links:


The web does not work well with Adblock or Ublock Please disable your ad blocker for MaGeSY®.

🤘🎼🎵♬🎹🎻📯🎷🎺📻🎧😘



Thanks!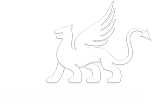 MaGeSY®
ಮ್ಯಾಜೆಸ್ಯ್