Afterglow v4 Reason REFiLL

Irelle | May 19-2014 | Reason REFiLL | 333 MB

Afterglow is the ultimate atmospheric resource ReFill for trance producers, jungle heads and ambient artists. It's analog, it's digital, it's tender and raw, glitchy at times but above this all: Extremely Atmospheric! All sounds have been meticulously designed to be combined with eachother in the exact way the user would like it to be heard. Get great magesy torrent malstroem-, suprising subtractor- and fantastic thor patches, furthermore 290+ samples from magesy download analog and digital gear, physical modeling synths and also field recordings.

Afterglow is not a workstation but …
Although everything seems to be in there we didn´t call Afterglow a workstation. In fact it is a medium sized workstation but the name would imply a far more universal reach while this product has been designed to serve this very specialized atmospheric niche.

Designed for excellent performances …
The combinators are programmed in such a way that they behave like real instruments. We have taken special care of this aspect by assigning the knobs, wheels and buttons for total musical, atmospherical and emotional control.

Not only the lead patches offer you the possibility to perform with emotion but also the pads and textures will give you the feel of being a virtuoso soloist! Always check out every controller before you start to play!

Every real life instrument is able to express almost every mood the human emotional palette offers us. So do our Afterglow Combinators!

Changelog / Version History
Version 4.0 (May, 19th 2014)

– 20 new combinator patches (the patch name addition "v4" makes clear which patches are the new ones)
– New field recordings were added
– New NNXT & Subtractor patches
– Minor improvements

Reason 6 and up needs to be installed to use this REFiLL.
INFO/DEMO/BUY: https://mage.si/nnpC
Afterglow v4 Reason REFiLL
http://beelink.in/14787/Afterglow-v4-Reason-REFiLL.html

28268

Views





Category(s):Tags:
Submit a Comment or Report Broken Links:


The web does not work well with Adblock or Ublock Please disable your ad blocker for MaGeSY®.

🤘🎼🎵♬🎹🎻📯🎷🎺📻🎧😘



Thanks!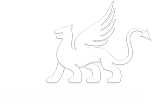 MaGeSY®
ಮ್ಯಾಜೆಸ್ಯ್